60th anniversary
How everything started…
60-year-anniversary of the Salzburger Blumenschlössl!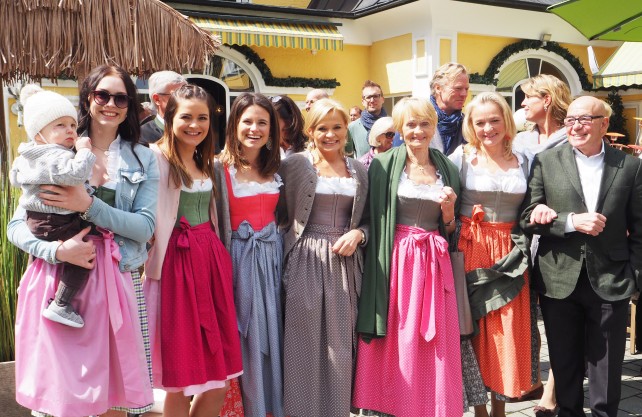 In April 2017 we didn't just have our summer exhibition but also our 60th anniversary of Salzburger Blumenschlössl. Founder couple Franz and Erna Renzl were surprised by the musical society Maxglan, the Federal Economic Chamber of Salzburg, as well as vice mayor Dipl. Ing. Harald Preuner. The Salzburger Blumenschlössl was honoured as a traditional family business and Franz Renzl received the badge of honour of Salzburg. It was an exciting, very personal festivity with family, friends and our long-time regular customers. We would like to share the best impressions of this wonderful day with you.
How everything started… Franz Renzl started 1957 as a florist with this hand cart on the green market and the farmer's market in Salzburg's old town. 60 years later this well preserved cart was brilliantly decorated by his daughter Claudia Wonnebauer-Renzl!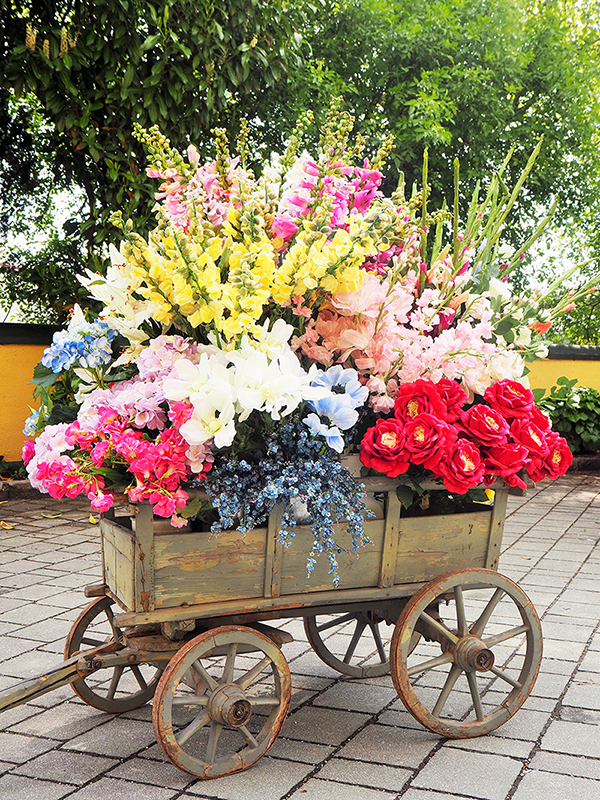 1958 married couple Erna and Franz Renzl opened a flower shop for fresh and dried flowers in Salzburg's old town, in the Linzergasse followed by more locations on Universitätsplatz, Goldgasse, Festungsgasse and Getreidegasse. In the 1980s a metalworking shop was turned into the Salzburger Blumenschlössl at Eichetstrasse 9-11 and this it still exists in this way today. The Blumenschlössl is a family business from the beginning and is lead by daughters Claudia Wonnebauer-Renal und Christina Renzl since 1991.
Please click on the picture
for the full gallery.