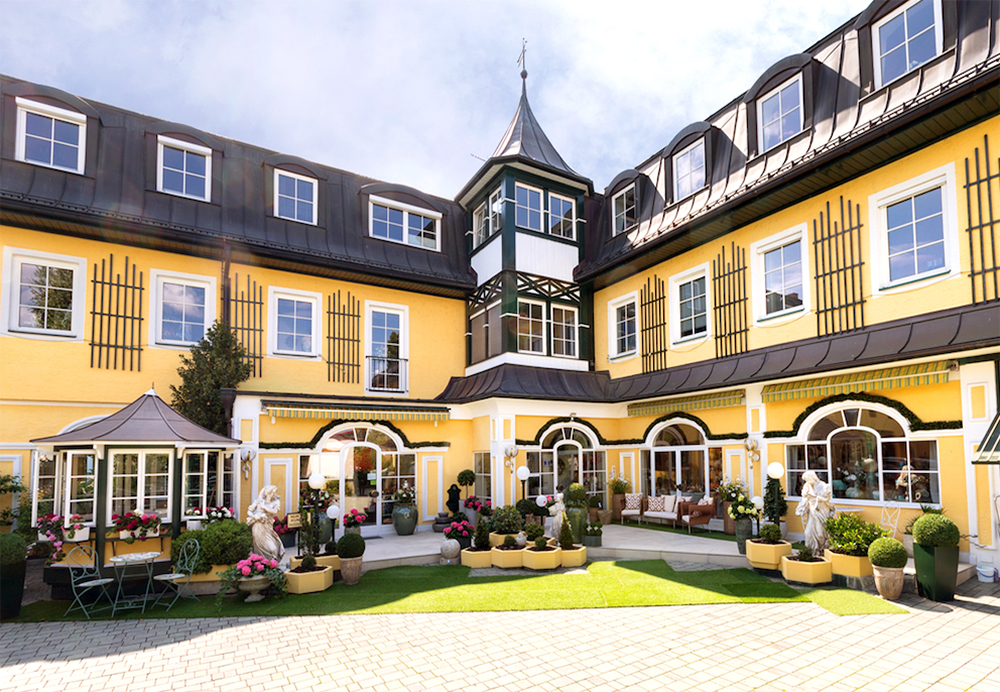 Manufactory
Craftsmanship
The art of binding flowers requires a lot of creativity, skill, a sense for colours, forms and materials. For more than 60 years we have been providing you with beautiful arrangements from our manufacturing facility. We are looking forward to welcoming you in our flower castle (Blumenschlössl) and presenting you our silk flowers, foliage plants and many more.
Team
This is us
The Blumenschlössl is a family business run by the second and third generation. You can see Claudia Wonnebauer-Renzl with daughter Olivia Leskovar and sister Christina Renzl.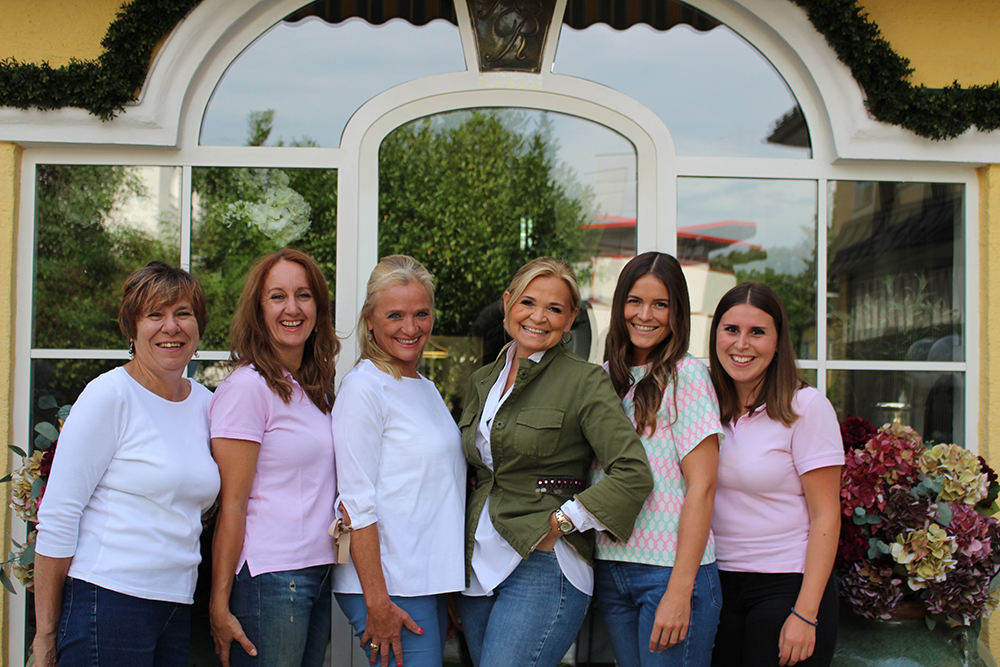 History
60 years Salzburger Blumenschlössl
"From flower stand to flower castle – our story begins 1957 with a hand cart on the green market and famer's market in Salzburg."
A year later Franz and Erna Renzl opened the first flower shop for fresh and dried flowers in Salzburg's old town on Linzergasse, followed by new shops on Universitätsplatz, Festungsgasse, Goldgasse and Getreidegasse between 1960 and 1993. Having a stand on the Domplatz and Residenzplatz the for more than 40 years also makes us one of the longest exhibitors on Salzburg's Christmas market.
Being a part of the first exhibition in Salzburg called "Souvenir" in 1969 and being the general agency for mouth-blown crystal balls "collection rosemary" from Switzerland enabled international business relations and the start of a wholesale in 1978.
1981 the family bought a former locksmith's shop and transformed it to our prestigious headquarters. This fulfilled the dream of an own manufacturing facility and enough room for exclusive flower binding. After three phases of building, in 1993 the "Salzburger Blumenschlössl" was finally finished as you can still see it today.
Family ties and supporting each other makes the Blumenschlössl to one of the longest family-run businesses in Salzburg.
The art of exclusive flower binding carries on with the leading of daughters Claudia Wonnebauer-Renzl and Christina Renzl who took over in 1991.
In 2003 we successfully expanded our family business with opening the Florea & Nobile shop on Getreidegasse. After closing it heavy hearted, in 2015 we opened our Feinerlei Concept Store in Sigmund-Hafner-Gasse. There we tastefully extended our product range specializing on fashion and interior.
Please click on the picture
for the full gallery.